Whether it is a day or evening combination, well-chosen jewelry will always complement your look and make you look perfect. You do not have to wear expensive jewelry, even if it is jewelry, if you know how to combine it well, you will achieve the desired effect.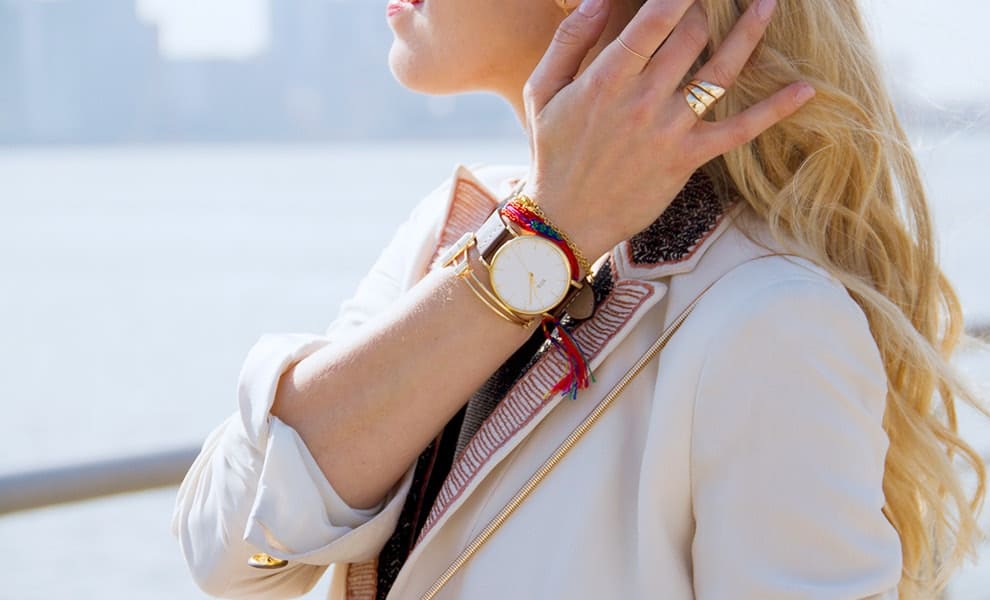 The pearl ring or any stone is irresistible on the female hand. It is said that the hands speak about your personality and in principle what kind of character you are, so the ring is a complement to all that. The glittering diamond ring emphasizes your tenderness and romance.
A wristwatch, whether old-fashioned or ultra-modern (it all depends on your style) will show how serious you are about caring for your time and the time of others.
Pearl earrings are a great detail of sophistication needed in every look and combination. Sometimes even the simplest pieces of clothing will get a completely different dimension with this jewelry.